Center for National Defense and Security Education
OVERVIEW                                                                                                                                                                                                                                                                                 
The Center for National Defense and Security Education of Ton Duc Thang University, also known as the Center of physical education and defense, was founded on 01/06/2009 in two majors: physical education and national defense. On 31/03/2017, the center was separated into two units, according to decision No. 508/2017QĐ-TĐT from the university principal: the Faculty of Sports Science and the Center for National Defense and Security.
The "Discipline, Tenacity, Dynamism, Comprehensive Development" motto is the ideal which our center hopes to achieve. We are currently training the new generations to be qualified in their professional skills and be active contributors.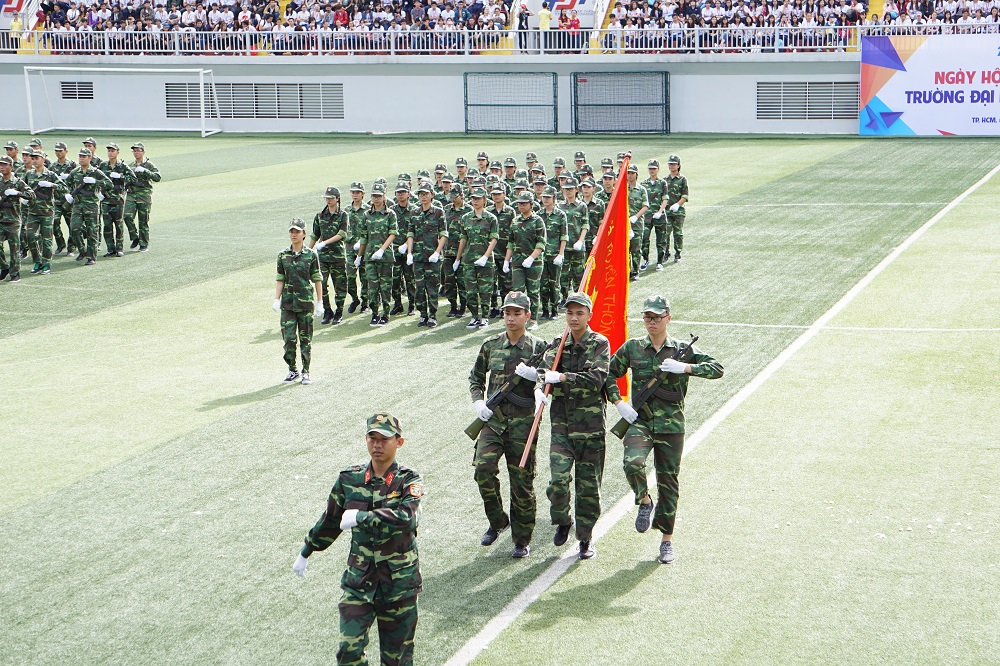 ORGANIZATION - PERSONNEL                                                                                                                                                                                                                                               
Our team has 08 comrades and over 30 part-time lecturers. 100% of our personnel has a strong background in the military environment where they have worked for many years, some of them having gone through two great patriotic wars. They are the witnesses of national history, symbols of nobleness and the image of non-verbal lessons about patriotism and our resilient nation will.

Through the annual inspection by the Ministry of Education, the center is assessed as the best system in teaching and training education and national defense courses.
Since its founding, under the university management committee, our center has successfully combined the national defense education with the content of "the three moral subjects" in teaching courses for students. These three subjects are:
1. Students need to understand that their responsibilities are constantly learning and working hard in all circumstances. They are required to efficiently fulfill their lecturers' demands in gaining knowledge in order to accomplish their study schedules. Always being active, self-learning, self-training in order to achieve this great attainment.
2. Students are demanded to learn the university discipline and norms; they have to abide voluntarily and proactively by the rules and regulations in schools. They also need to obey the law.
3. Students are required to have a team-work spirit, placing the rights of the majority of their class first. Students must maintain a reliable prestige for their class and university, they are called for training their own class/university/the employment agencies. Any act which comes from the self-motivation or personal interests in order to harm the class/university prestige is prohibited.
The close combination of contributions is important in establishing students' cultural icon, creating a friendly-image, and creating an environmental student culture in Ton Duc Thang University.

ACTIVITIES PICTURES