Military semester the place to develop skills and personality for students at Ton Duc Thang University
National defense and security is a unique activity in the higher education environment, which requires students to completely change their habits in order to adapt to the new environment.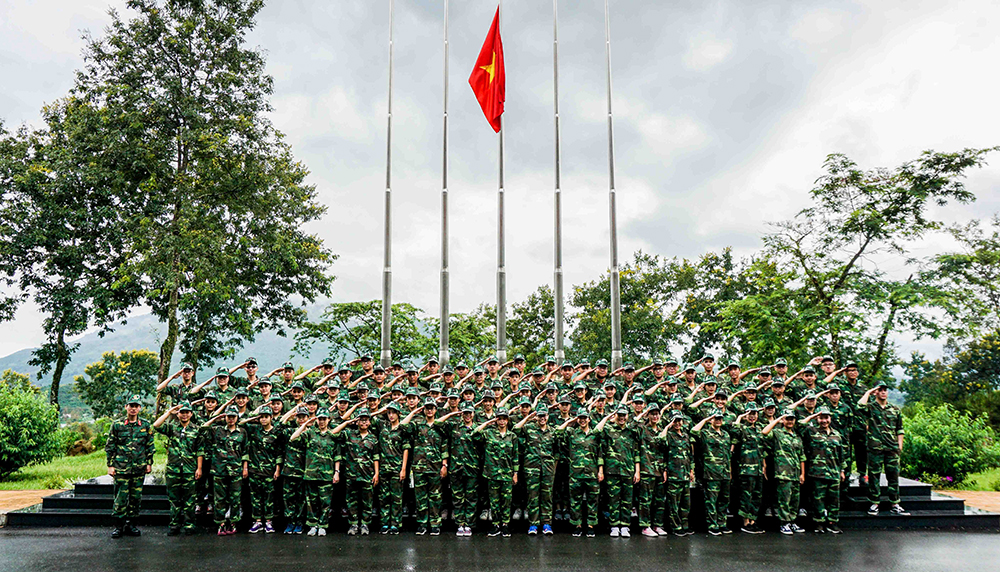 TDTU students are ready for the Military Semester at Bao Loc Campus
The program "Military Semester" at Ton Duc Thang University (TDTU) is designed in an elaborate and practical way, which is in line with the actual needs of the students, including the knowledge of the subject and the important topics on the way to wholly form the skills and personality for students.
In a short time, intensive training, separated from the outside world, away from Mobile Phones, Computers, Network ... Integrated program content includes:
National defense and security education, module 3

, military skills.

National defense and security education, module 2, theory of national defense and security.

Education of the three ethical contents of the university.

The topic "Skills to survive in extreme conditions".

The topic "Student morality in the new age".

Performance of daily and weekly activities.

Morning exercise, afternoon sports, 16 movements of martial arts in physical education

Long running, armed running 3000m.

Guard patrolling, manners training, marching out.
Skills, personalities formed during the training.
Gratitude to Parents, respect for Teachers.

The spirit of solidarity, love, sharing, assistance to friends.

The spirit of dedication.

Understanding the value of time, managing the time properly.

Respecting discipline, using discipline as a measure, a benchmark for their own actions.

Improving group work ability

Independence thinking, and the ability to make decisions quickly, promptly when in need.

Living neatly, arranging things scientifically.

Training the meticulosity in every thought and action.

Improving health and endurance.

Creating the ability to overcome the difficulties, eliminating the mentality of wearing circumstances.
After one year, the "Military Semester" program has proven that the students' need to register voluntarily for the course has been increasing, given learners useful and rewarding experiences that not many short-term couses can bring about. This is really a highlight in teaching national defense and security at Ton Duc Thang University.
On the way to become a leading university in Asia and a research university in 2037 which is the major mission of the University, there is a need for the University to have skillful, ethical and talented students ... that can only be created in the environments like the "Military Semester" to grow good seeds from now on./.
Some photos of the Military Semester: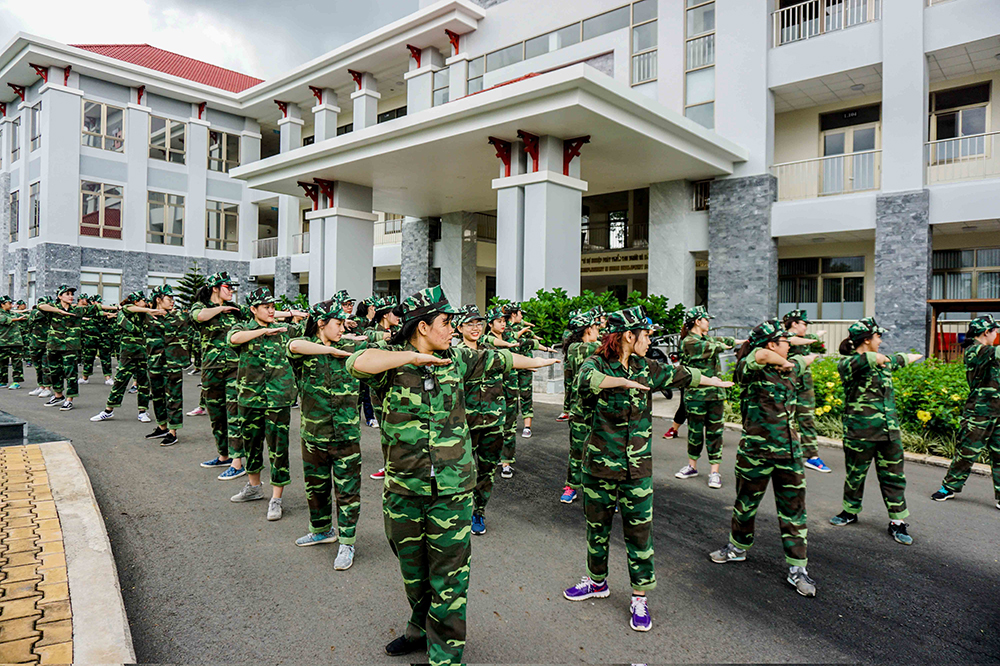 Morning exercise
From the lessons in the classroom, …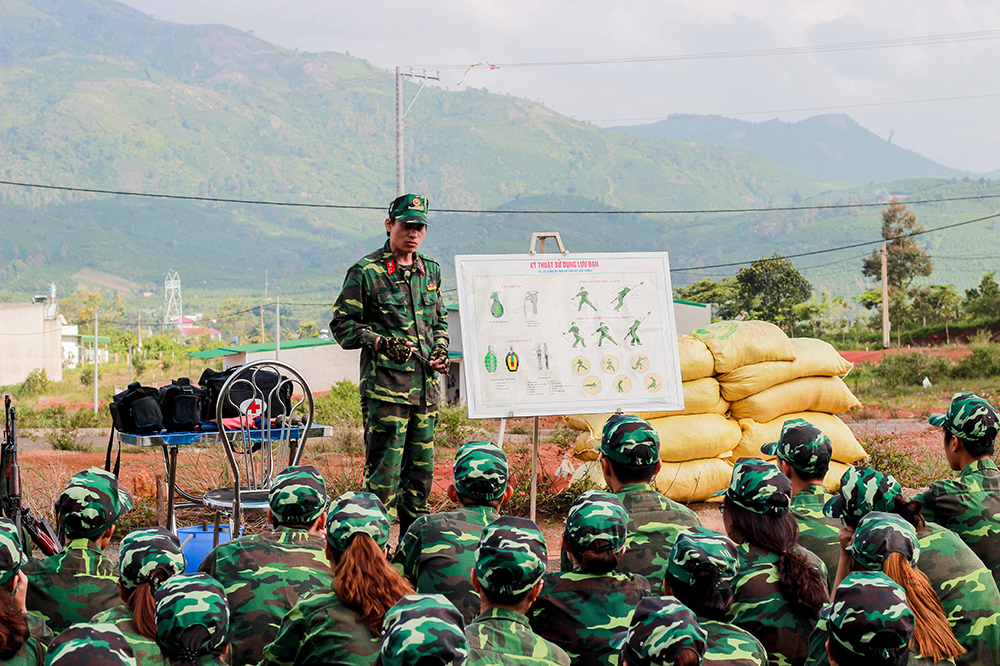 …to outdoor training hours, everything takes place very seriously.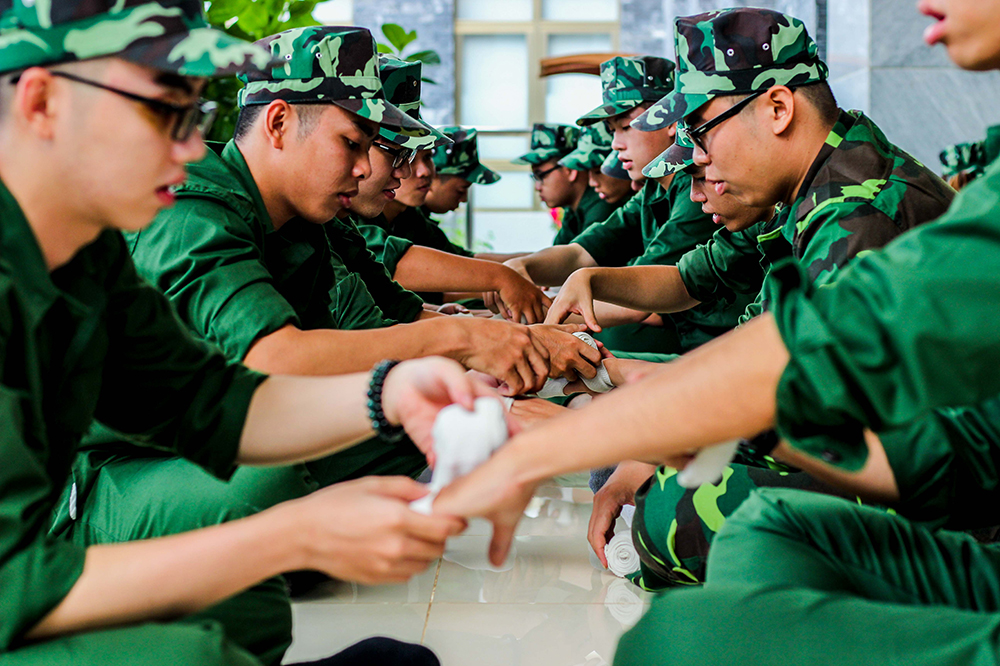 Wounds first aid for themselves and their teammates.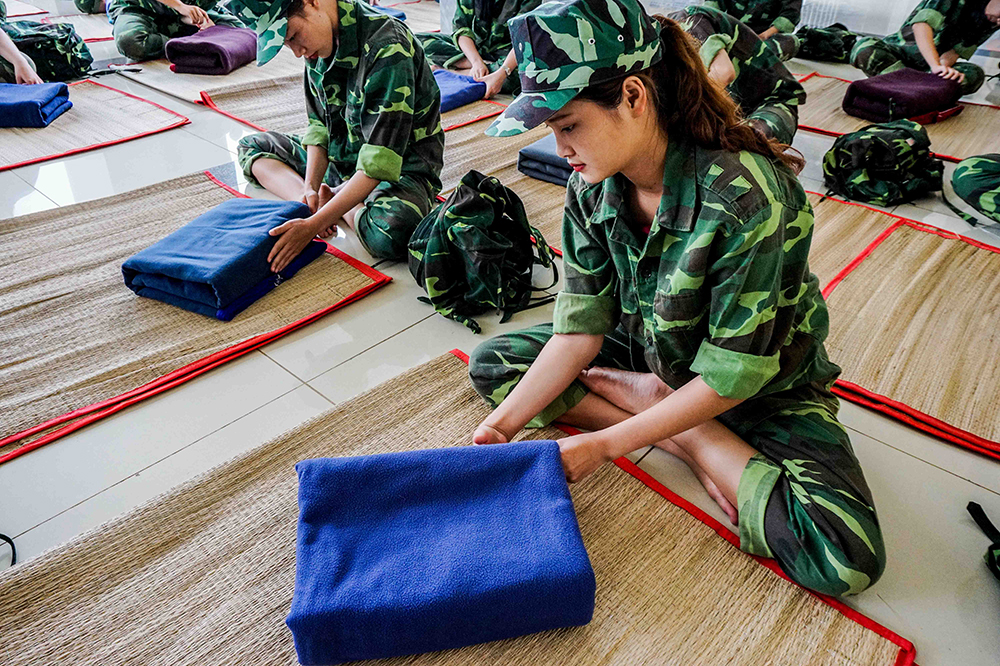 Forming the meticulosity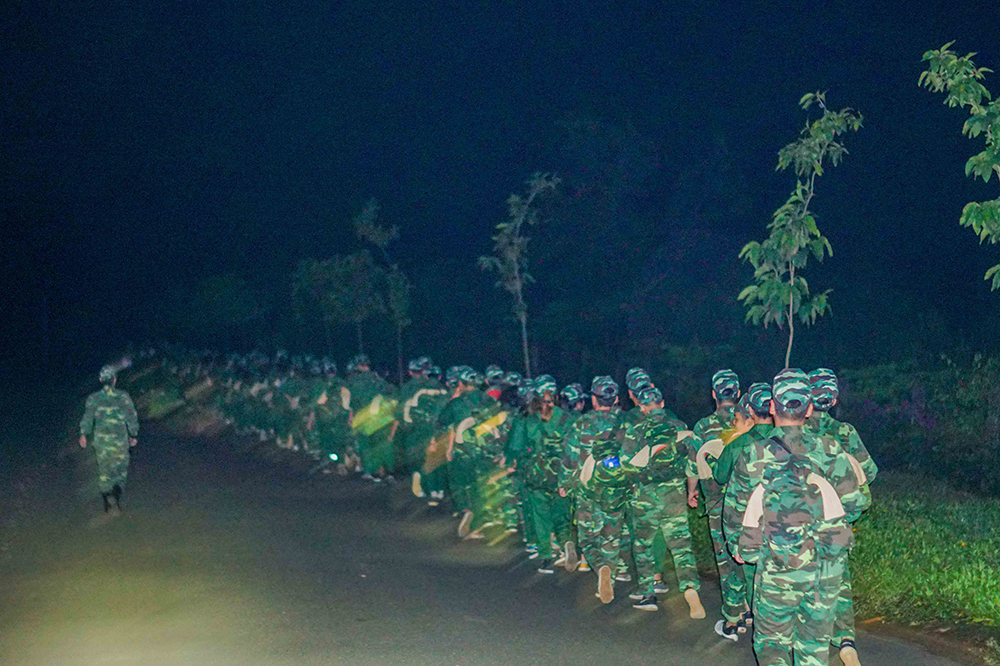 Day and night marches of TDTU students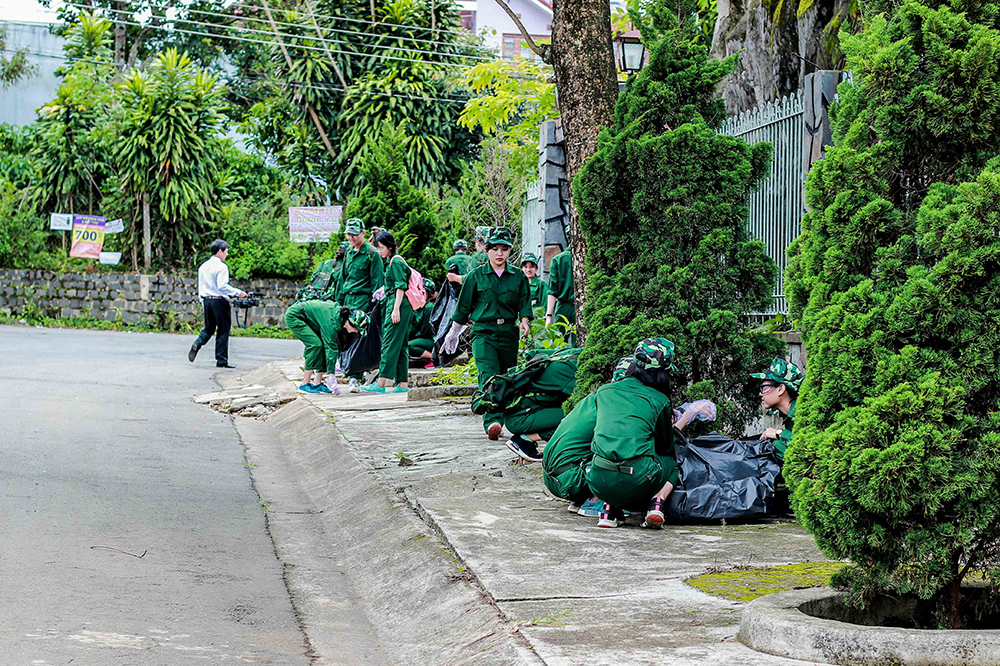 TDTU soldiers joining hands to protect the environment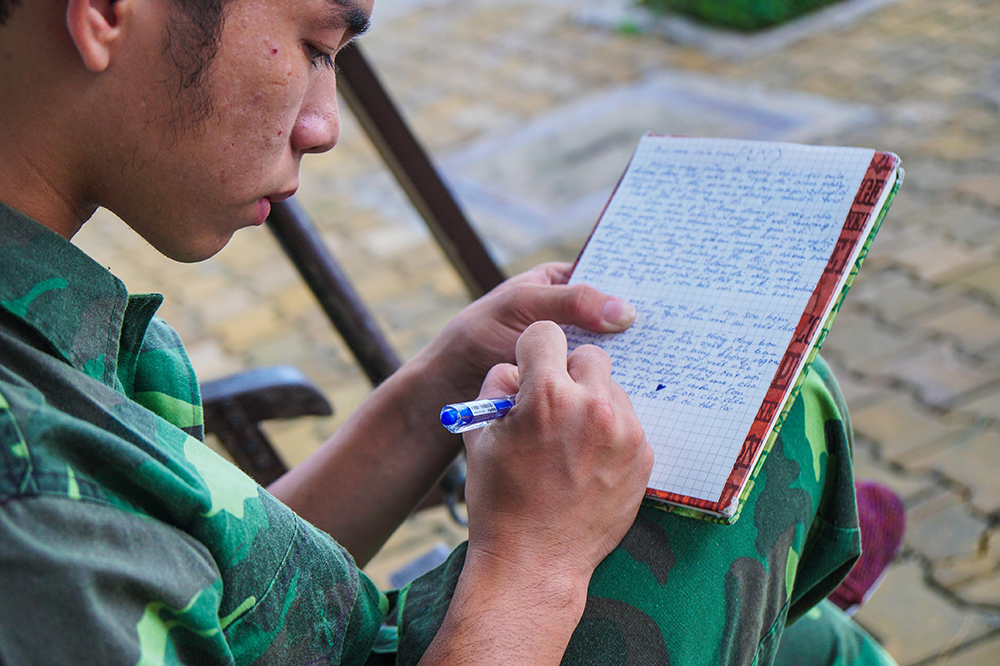 Writing a letter to their family from TDTU parade ground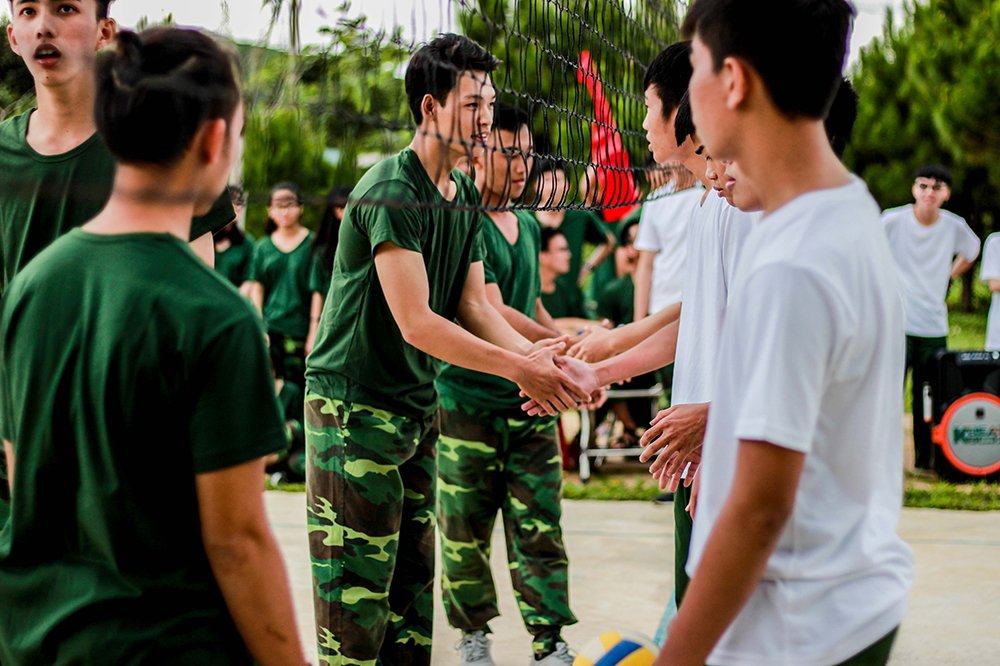 Playing sports according to the program content
Solidarity is strengthened and developed via extracurricular activities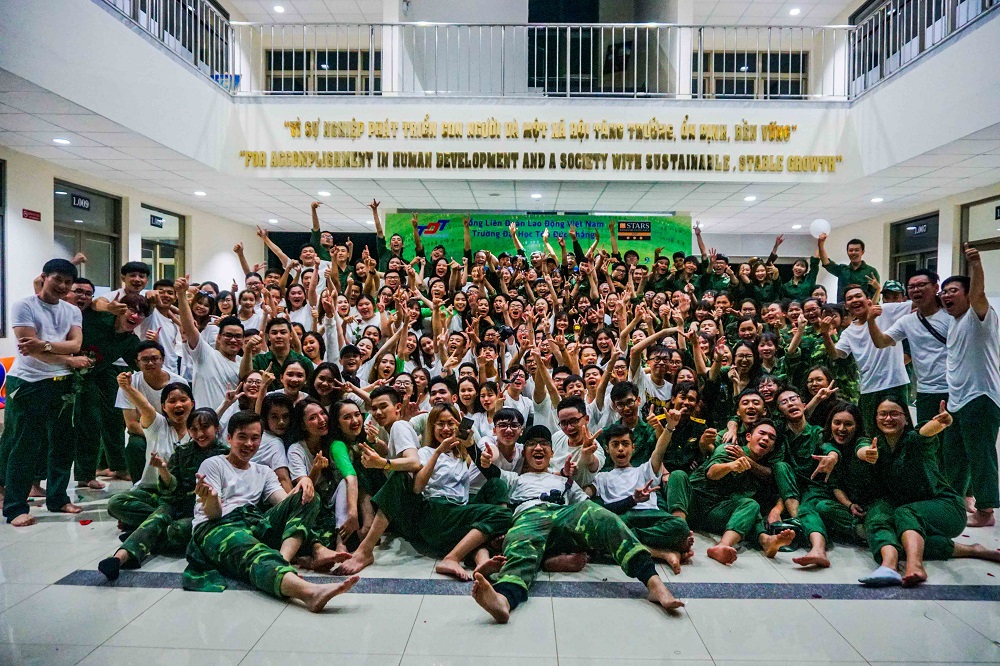 To TDTU students, the Military Semester is a glorious youth.
Tin & Bài: Hoàng Nam
                                                                                                                   Ảnh: STDT Communications